Moon Cup UK Menstrual Cup Comparison and Reviews
The original Menstrual Cup
country of origin: gb
material: silicone
stem: hollow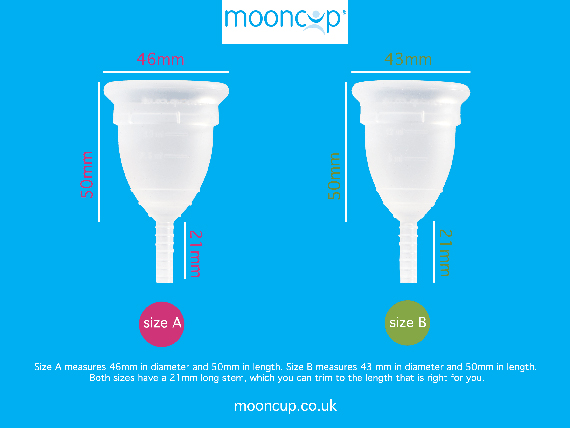 It may be hard to tell in the crowded space of menstrual cups, but the Moon Cup UK (MCUK in the US) was the first menstrual cup made of medical-grade silicone in 2002. It is still one of the highest quality menstrual cups. If you're looking for a quality menstrual cup that has proven itself over time, look no further than the MoonCup UK.
Description
The cup itself is made of thick silicone and has a single ridge around the upper half of the cup that contains the airholes. It has a round, hollow stem with ridges that makes it easier to remove.
Not sure where to begin? Check out how to choose a menstrual cup or why use a menstrual cup.